Fink managed Shaqiri between 2009 and 2011 during their time together at FC Basel.
Since arriving from relegated Stoke City in the summer, the 27-year-old has impressed in the Red shirt and is working his way into Klopp's first team, scoring in Liverpool's most recent game against Fulham on Sunday.
While Shaqiri is not a regular in Klopp's first eleven yet, he is frequently the first player the manager turns to for a substitution during games.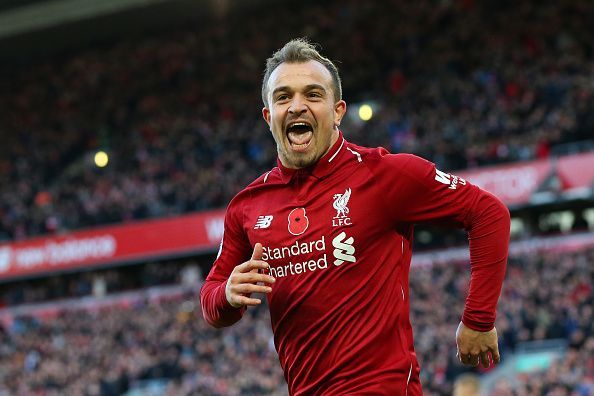 The heart of the matter
Shaqiri's former boss has now expressed his belief in the player, comparing him to Barcelona ace Lionel Messi and touting him to be the potential best player in the Liverpool squad.
Speaking to ESPN (via Goal), Fink said, "Cristiano Ronaldo, he worked for what he achieved. But Messi, he had it."
"He didn't have to work for this talent. Ronaldo must work for this – work with this body, work with everything. For me, Messi has this talent. That's also for Shaqiri."
"He has this talent to play. If he works very professionally, he can be the best player for Liverpool – not only a player."
"Every time the aim must to be better and make the next step. If you play for Liverpool not every week, it cannot be enough for him. His aim must be to play every week."
What's next?
Liverpool are set to get back into action following the international break in a Premier League game against Watford on November 24.
While Shaqiri has featured mainly off the bench for the Reds, he will be looking to get a few more opportunities with fixtures coming thick and fast during the festive period.