Manchester City lifted the Premier League trophy following their stalemate with relegation battlers Huddersfield Town at the Etihad stadium. The club's third league title in 8 years, City could embark on a long spell of success given their current position and facilities at the club.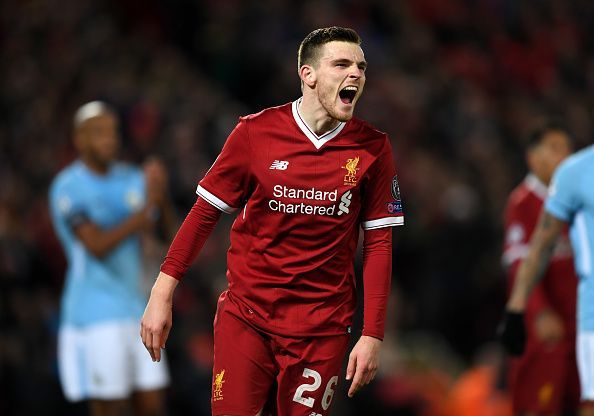 Liverpool's Scottish left-back and second best signing of their season, Andy Robertson has been nothing short of influential for the club. The £8m signing from Hull quickly settled into life at Anfield and displayed performances of heart, grit and determination.
The industrious full-back with bags of energy and intensity lifts the Anfield faithful every time he embarks on a rampaging run down the left flank or puts in a shuddering tackle. Robertson has taken to Liverpool just as they have taken to his style at Anfield.
Manager Klopp should receive credit for signing the young full-back who has been superb for the club and has integrated exceptionally well into the heavy metal style of football being played at Anfield. The Scotsman is definitely one of the most underrated players in the league.