It's been almost three years since Brendan Rodgers left Liverpool but some of the players signed by the Northern Irishman are still playing an important role for the team under Jurgen Klopp.
The current Celtic manager signed 33 players during his stay at Anfield for a collective fee of around £296 million. Christian Benteke is recorded to be the most expensive Liverpool signing under Rodgers with £32.5 million. Roberto Firmino and Adam Lallana follow him as the second and third most expensive signings with £29 million and £25 million respectively.
Only 11 (including the loaned-out) out of 33 players signed by Rodgers play for the Merseysiders today. Right on this note, here is a list of the four best Brendan Rodgers signings who are still playing an important role for Liverpool.
#1 Adam Lallana
The England international was the third most expensive player signed by Brendan Rodgers for Liverpool and he joined the Reds for a reported fee of £25 million in 2014.
He started his Liverpool career slowly and failed to showcase his real talents until the arrival of Jurgen Klopp in 2015. He was one of Liverpool's top performers in Klopp first full season at the club and registered eight goals along with seven assists during the 2016-17 season.
However, he suffered an injury during the early stages of the previous season and managed to make only 12 league appearances. He looked sharp in the pre-season for Liverpool this term but a recent groin injury hampered his comeback.
Nevertheless, he is still in Klopp's good books and the German considers him a key to Reds' aspirations.
#2 Joe Gomez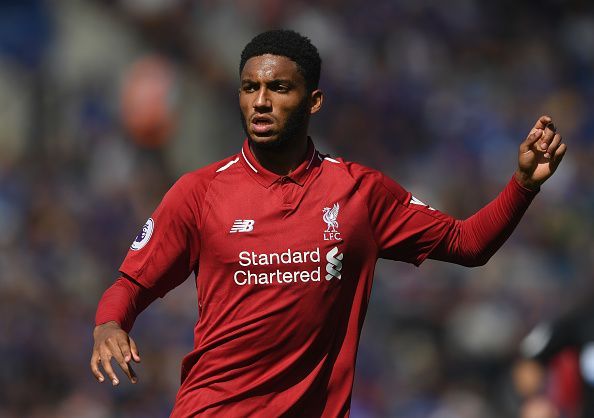 Brendan Rodgers signed Joe Gomez from Charlton Athletic for a reported fee of £3.5 million in the summer transfer window of 2015.
Signed as one for the future, Joe Gomez surprisingly went straight to Liverpool's first team and started the club's opening five games of the 2015-16 season. Unfortunately, he suffered an injury while playing for England U-21 and failed to make a competitive appearance for nearly a year.
He played a decent role for the Reds last season and made 23 league appearances before an injury in March, which shattered his dream to play in the FIFA World Cup.
The 21-year-old started this year strongly and helped the Reds keep three clean sheets in the opening four league games.
#3 James Milner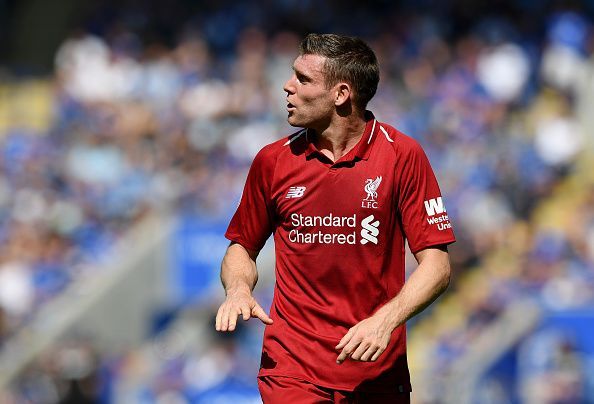 One of the best Liverpool bargains in the Premier League era, James Milner joined Liverpool on a free transfer from Manchester City in 2015.
The former England international played a vital part in Liverpool's run to the Europa League final during Jurgen Klopp's first season at Anfield and also played an important role as a makeshift left-back in the 2016-2017 season.
Milner started in all of Reds' opening four fixtures this season and was awarded the Man of the Match award for his performance against West Ham. He is currently seventh on the list of the Premier League's all-time highest assist providers with 80 assists. He also holds the record of providing most number of assists (nine) in the single Champions League campaign.
The 32-year-old is in the last year of his contract with Liverpool but Jurgen Klopp will look forward to tying him down for some more years if he continues to perform at the same level.
#4 Roberto Firmino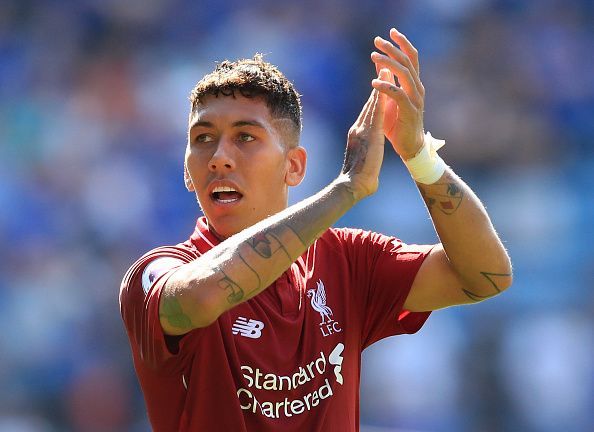 Roberto Firmino was signed by Brendan Rodgers from Hoffenheim in 2015 for a reported fee of around £29 million.
The former Figueirense FC star struggled to settle in the team under Rodgers but transformed his game completely under Jurgen Klopp. The Brazilian is a pivotal figure in the German's system at Liverpool and most of their game-play revolves around him.
The 26-year-old scored 15 goals in the Premier League last season and bagged 10 more in the Champions League. He is Liverpool's top goal scorer under Jurgen Klopp and was also a part of the UEFA Champions League Team of the Season 2017-18.
At 26, Firmino is in the prime years of his career and is likely to spend those at Anfield after signing a new long-deal with the club in April.