Regardless of whether there will be a surprise winner of the Golden Boot or the Golden Glove, here is a list of 9 players everyone should keep a lookout for when they play in Russia 2018.
#1 Mohammed Salah (Egypt)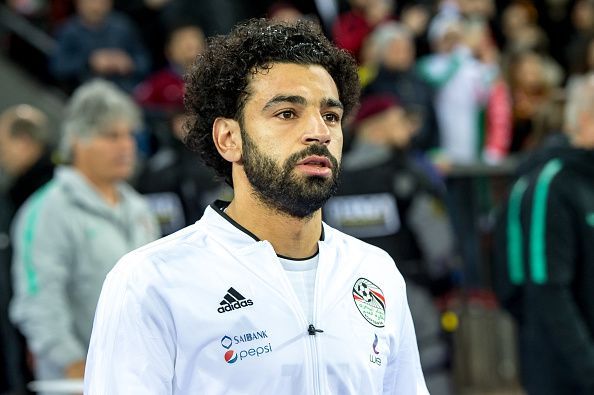 The Liverpool player was put to an early test when Egypt faced Euro 2016 champions Portugal. Salah opened the scoring for his country, but unfortunately for him and his team, Cristiano Ronaldo stole the headlines by scoring two goals in extra time.
Formerly from Roma, Salah joined Jurgen Klopp's team this season and has been ripping almost every Premier League team apart with his consistent goal scoring record. Currently, he leads the Premier League scoring chart and is in contention to win his first Golden Boot.
Egypt has been drawn to face Saudi Arabia, Uruguay and hosts Russia. In a group without any favourites to win the title, Salah can demonstrate his strengths in front of the world and that will give Egypt a good chance to progress to the round of 16.
#2 Kylian Mbappe (France)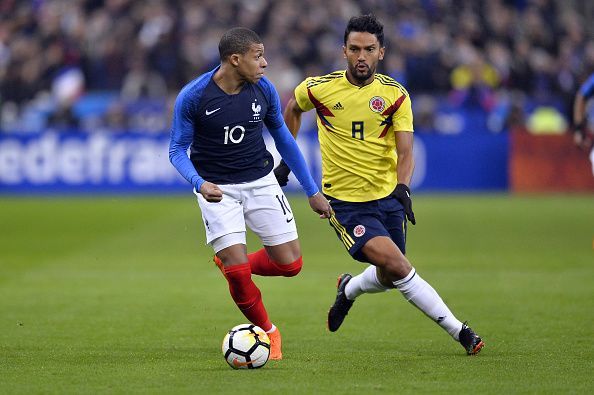 The sensational teenager brought the Ligue 1 title home to Monaco before he joined Paris Saint Germain in June 2017. Since joining the current Ligue 1 leaders, Mbappe has scored 13 times in 22 appearances.
His goalscoring record is not that spectacular when it comes to playing for the national team as he has netted only once in 11 games. The French international is highly regarded as one of the best young talents in the football world and is highly sought after.
While his primary position is playing as a forward, at times he is used as a winger to provide for his team-mates too. Mbappe is both fast and good with the ball, giving defenders a headache in trying to suppress his runs.
His potential appearance in the World Cup will be another milestone for him and will be influential in how the world rates him.
#3 Timo Werner (Germany)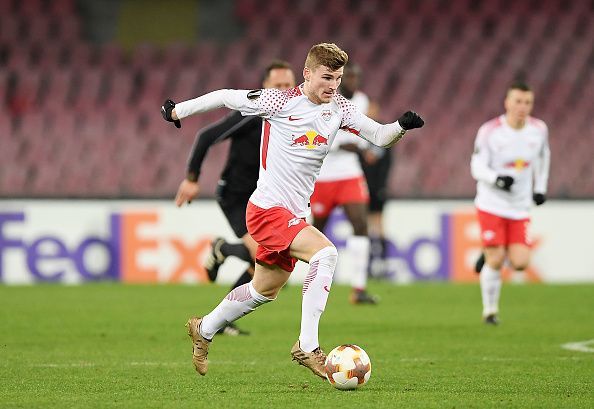 At the age of 21, Werner was given the chance to play for Germany in the 2017 FIFA Confederations Cup. In that particular competition, the RB Leipzig forward won the Golden Boot award, having scored three goals and provided two assists.
Werner is capable of leading Germany's frontline and he is also the youngest player to have made 150 appearances in the Bundesliga, scoring 45 goals in the process.
A rising prospect, there is a chance for Joachim Low to bring Werner into the national squad. On this occasion, we can witness how he deals against other top-flight teams in the World Cup. Athletic and tall, his performance in the World Cup will certainly affect his future and Werner is gradually becoming a player in demand.
#4 Philippe Coutinho (Brazil)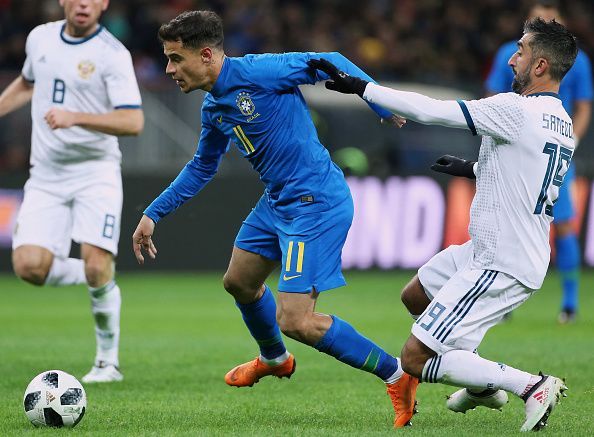 Coutinho made a high profile move from Liverpool to Barcelona in January. Most recently, he played and scored in Brazil's friendly match against Russia.
Brazil has many talents in the attack, but whether the whole team can work together remains a question to be answered. The right-footed player is superb in his passing and set-pieces, which makes him a perfect attacking midfielder.
His dribbling pace and agility makes it difficult for defenders to mark him throughout the game as he moves the ball quickly from one position to another. Previously at Liverpool, Coutinho has been hailed a hero for many seasons.
For the upcoming World Cup, he may become Brazil's star player alongside Neymar.
#5 Raphael Varane (France)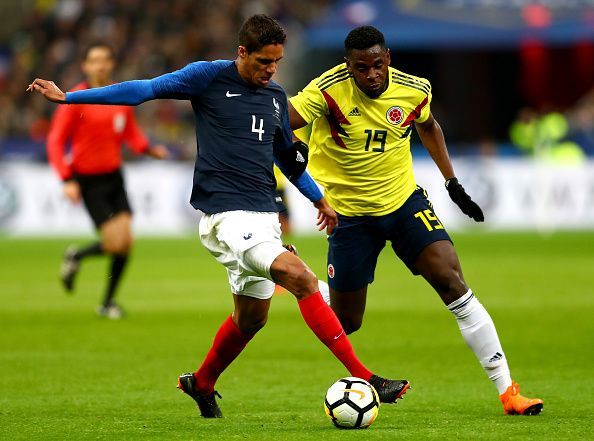 Varane is now being seen as an all-round young defender for France. At just 21 years of age, he represented France in the 2014 World Cup. Four years later, he is expected to do the same with Didier Deschamps having great trust in him.
Physically strong and fast, Varane is suited to play as a center-back and partners well with Barcelona centre-back Samuel Umtiti.
Given that he is just 24 years, he is still relatively inexperienced to other center-backs like Sergio Ramos and Laurent Koscielny on the world stage. At a club level, he has made over 130 appearances for Real Madrid thus far and is one of the most reliable defenders in La Liga.
He is one of the players to be watched over the summer as his professional career comes to a peak.