Some of the negativity on social media about Liverpool's start to the season has actually been ridiculous.
We're on track for 93 points at our current rate of victories and draws, while we're also sitting top of a Champions League group which includes Napoli and PSG.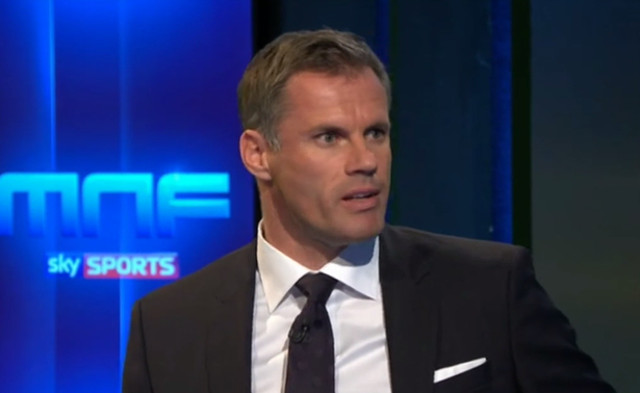 A draw in which we had a legal goal disallowed and hit the post twice, as well, we remind you…
On Monday Night Football last night, Jamie Carragher reminded the supporters who are not happy to take a breather and also a look at themselves!
"I think Liverpool supporters, myself included obviously, they've got to just relax a little bit," he said, cited in Balls.ie. "You'd think Liverpool had lost the league after the game at the weekend because 'oh it's two points dropped, Man City are gone two points clear', there's a long way to go. Man City are better than Liverpool, everyone knows that. That doesn't mean that Liverpool can't win the league."
We agree that it would be nice to win 4-0 every game, press manically and wow the footballing world on our way to multiple titles – but it's not realistic.
Jurgen Klopp has purposely 'calmed down' our approach in order to solidify us defensively and keep players fit throughout the campaign.
And if we're winning easy matches and drawing big ones, we're putting ourselves in the perfect position to win something come summer 2019.
Let's enjoy the ride – and support the best team we've had in years.