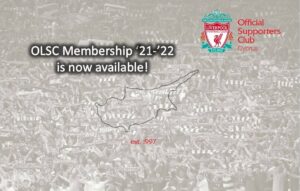 Dear Liverpudlians,
We would like to inform you that the OLSC membership applications for the '21-'22 season is now available. Due to technical difficulties our online form and payment is not available and thus we would be accepting for now Membership Forms either via our representatives or via mail accordingly. With your membership, a free pin of the Club will be given when possible.
You can download/print the '21-'22 registration form via the following link:
We hope that you are all in good health and that we all together overcome this dreadful pandemic.
LFC IS MORE THAN A FOOTBALL CLUB. IT'S A WAY OF LIFE.