Sadio Mane has started the season in terrific form. He's scored four goals in four matches and has been the most vibrant of our potent front-three.
The Senegal international has been shortlisted for the FIFPRO World XI as well, which shows how highly he's rated on a world level.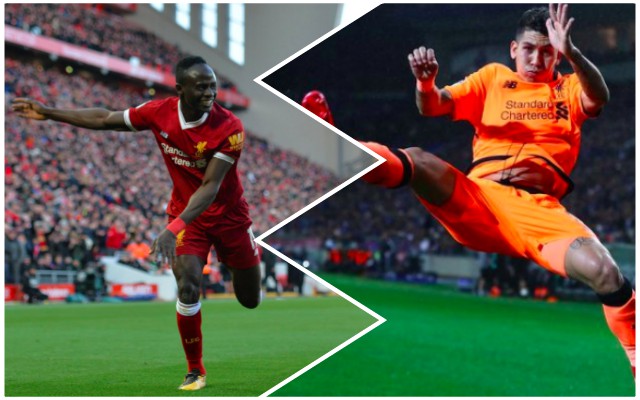 But according to Mane, his team-mate Roberto Firmino doesn't get nearly enough credit for his contributions to our victories.
Bobby plays as our no.9, but in reality he drops deeper than Mo Salah, who usually centralises his position and is regarded as our most prominent goalscorer following the Egyptian's haul of 44 last season.
"Lots of people like to talk about me and Salah. It's nice to hear those things, but the strength of this Liverpool team is the collective," Mane told Bleacher Report.
"You also can't forget that there's a guy up front called Firmino who works like an animal for us and makes things easier. And the guys behind us do some extraordinary work. We try to benefit from that and help the team go forward."
In truth, it's the combination of all three that makes us deadly.
They complement each other's styles and attributes beautifully, and we really hope that Naby Keita can help them out from deep, too.
The Guinean was dropped for the Leicester clash and we looked a much weaker outfit as a result, with the likes of Jordan Henderson, James Milner and Gini Wijnaldum lacking his ability to drive with the ball from midfield.