ld Trafford host arch-rivals Liverpool in an all-important clash for the second spot in the Premier League table. With Manchester City a class apart from other top Premier League teams this campaign, the race is well and truly on to stake the claim as the second-best team in the premier league.
Manchester United parked the bus for a 0-0 draw at the Anfield in the reverse fixture earlier in the season. Both teams made some exciting transfer business during the January transfer window and there are no big injury concerns for both teams ahead of the Saturday fixture.
#4 Van Dijk has brought defensive stability to Liverpool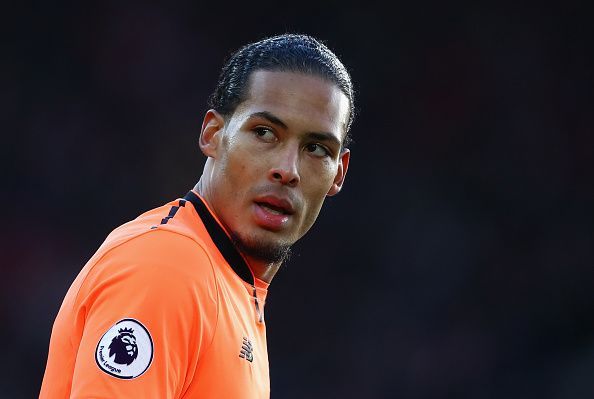 It did not surprise many when Liverpool paid £75 million for the centre-back, Virgil van Dijk. Even though they were scoring a lot of goals, they kept conceding and it proved to be their Achilles heel during the first half of the 2017/18 campaign.
The arrival of the Netherlands international has made a difference at Anfield. The 26-year-old has been solid at the back with some brilliant defensive displays. He is also a huge threat from set-pieces and Manchester United's vulnerability in conceding goals from set pieces makes him an even bigger threat.
In the last 6 games, Liverpool have only conceded 3 goals and kept 4 clean sheets, having played against some top sides like Tottenham Hotspur, FC Porto, Newcastle United, and Southampton.
#3 Liverpool's ability to score goals and win games against top teams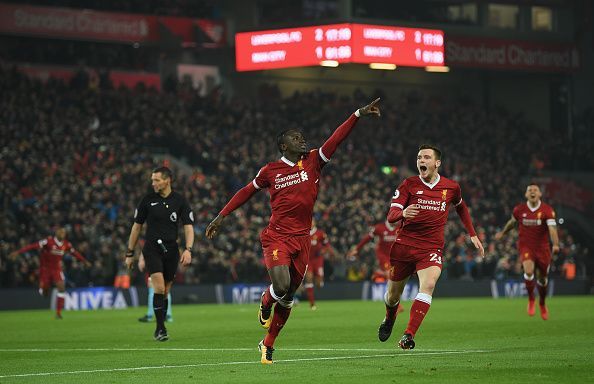 Throughout the season, Jurgen Klopp's men have been good against the top teams. Up until now, Liverpool is the only team to beat Manchester City this season. They have defeated Arsenal 4-0 early in the campaign and also produced some high scoring draws against Sevilla, Tottenham Hotspur, and Arsenal. Only on 2 instances this season, they have lost games to any top 6 teams in the Premier League.
On the other hand, Manchester United lost 1-0 to Chelsea on November, 1-2 to Manchester City in December, and 2-0 to Tottenham Hotspur in January. They have only scored 7 goals in 7 games against top 6 teams this season, opposed to Liverpool's 15 goals in 8 games against top 6 teams. In the UEFA Champions League, Liverpool have also scored 5 against FC Porto, and 7 against Maribor.
#2 Pace and precision of Liverpool frontline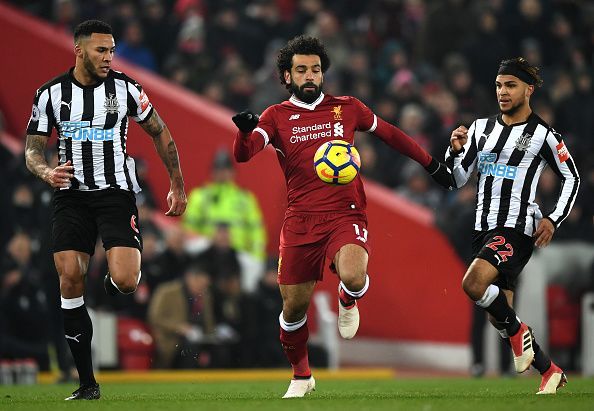 Liverpool have the best goalscoring record in the UEFA Champions League this season with 28 goals from 8 games. Also, they have the second-best goalscoring record in the Premier League with 67 goals in 29 games.
Liverpool's front three has been prolific this season. Mo Salah, Roberto Firmino, and Sadio Mane have been extremely consistent in front of goal this campaign. Salah, in particular, is in ruthless form and leading the Premier League goalscoring chants for 2017/18 with 24 goals.
Manchester United have been troubled by pace this season. Willian exposed it a couple of weeks ago and Townsend showed it last week. Throughout the season, pacy wingers like Leroy Sane, Riyad Mahrez, and Raheem Sterling have troubled Manchester United. With Salah and Mane expected to start on either side of Firmino, there won't be any shortage of pace, power, and precision.
#1 Manchester United's defensive woes continue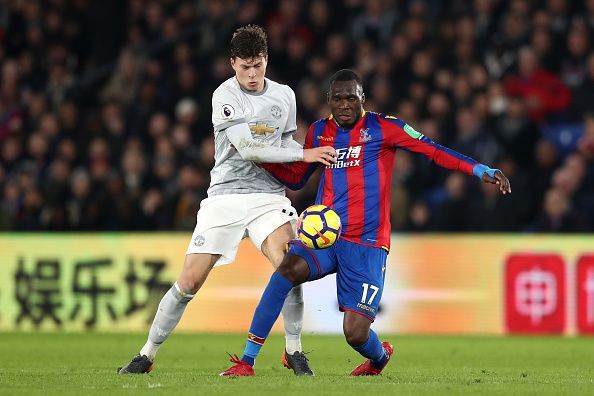 All of Jose Mourinho's sides, be it Chelsea, Porto, Inter or Real Madrid, are known for defensive stability. However, things are not going as per plan for Mourinho this season at Old Trafford. Eric Bailly was injured for most of the campaign while Victor Lindelof has been highly inconsistent.
Though Phil Jones started the season well, his performance deteriorated as the season progressed. After some horrific performances against Tottenham Hotspur and Newcastle United, Jones has been struggling with an injury and has been out of the squad. Chris Smalling too has been poor more often than not.
In the last 5 Premier League games, Manchester United have kept only a single clean sheet and conceded 6 goals. They were defensively abysmal against Crystal Palace and Newcastle United in recent weeks.
With Liverpool firing on all cylinders, the Merseyside giants will be confident of blowing away their opposition at Old Trafford.